JOREL ALI
Software Engineer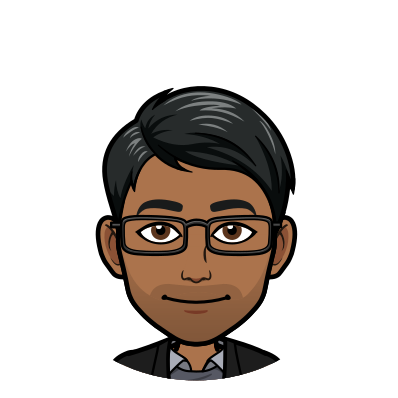 Jorel Ali
Software Engineer
Hi, I'm Jorel.
Since I was young, I was always fascinated how lines of code in Notepad could create simple programs in Windows if you save a file with the extension .vbs
I rediscovered my passion for programming when I was introduced to Minecraft and the Bukkit server implementation which allows you to write addon content using Java. This formed the basis for my exploration into computer science which I pursued at university.
Currently, I work in business intelligence and tinker and maintain my own personal projects, which can be found on my GitHub.
Education
University

2017 — 2020

Completed a Bachelor of Science Degree (First Class Honours), studying Computer Science at the University of Warwick. University coursework projects included:

Creating a compiler that compiles a subset of C code into LLVM IR in C++

C++

Creating a clone of Tetris using OpenGL in C++

C++

Creating a packet sniffing and filtering system in C

C

Using the Keras library to predict numbers from the MNIST dataset

Python

Working on a pair programming project to make a mobile robot explore a maze

Java

Creating a web-based CV analysis and recommendation system using machine learning in a team of 5 people

Java

Creating a multiplayer LAN based mastermind game written in Haskell

Haskell

Creating a transcompiler in Haskell which converts Blockly code to Haskell

Haskell

Third year dissertation about creating an implementation of System P, a package calculus designed to eliminate dependency hell, in order to verify the claims outlined in its paper.

Abstract

The use of libraries in contemporary programs has been ever increasing as programs become more and more complex. Package managers play a pivotal role in the process of dependency resolution which consists of determining the set of independent program components that are compatible with each other. Traditional package managers rely on the use of version numbers to determine compatibility between libraries, however, these can lead to overly restrictive constraints.

In 2016, a draft paper proposed System P, a calculus for packages, which aims to solve the dependency issues that traditional package managers face. In this paper, we create an implementation of System P in order to verify the claims that the draft paper proposes.

(Dissertation is available on request: dissertation@jorel.dev)

Senior School

2015 — 2017

Completed A-Level qualifications in Maths, Further Maths and Computer Science, achieving A*AA grades.

Additionally completed Physics at AS-Level, achieving an A grade.
Work Experience
Software Engineer

2020 — Present

Currently working as a Software Engineer for a company that creates powerful Business Intelligence solutions.

Database administrator assistant

2016

Performed a work experience placement as a database administrator assistant for an osteopathic clinic. Helped transfer a desktop database to a cloud based database. From this, I gained an insight of database systems (both local desktop based and cloud based) being used in the real world.

Sales Representative

2014

Performed a work experience placement as a sales representative of John Lewis in their Electronics Department. I advised customers on the best products to suit their needs and improved my confidence in communication skills.
Languages
Japanese

2017 — 2018

Studied Japanese at the University of Warwick for one year, learning the basics of the Japanese language.

2018

Attended a month long Japanese Language and Culture Seminar in Hiroshima:

Improved my Japanese which was previously studied at Warwick
Presented the cultural differences of foods to an audience in Japanese
Visited two World Heritage sites: Miyajima and the Peace Memorial Park
Participated in a student exchange program with a Japanese student
Other
2023

Registered FIDE Chess Arbiter

2021

Registered Level 2 ECF Chess Arbiter

2020

WSET Level 1 Award in Wines

2018

Registered Level 1 ECF Chess Arbiter

2018

University Chess Society Vice President

Vice President of the largest university chess society in the UK

2018

University Rock Climbing Green Card

Proficiency in rock climbing permitting ability to rock climb without an instructor
Whoops! It appears you've gotten lost! My blog is located here!